The Banana iBoat is now…
April 4th: Lekkerkerk, The Netherlands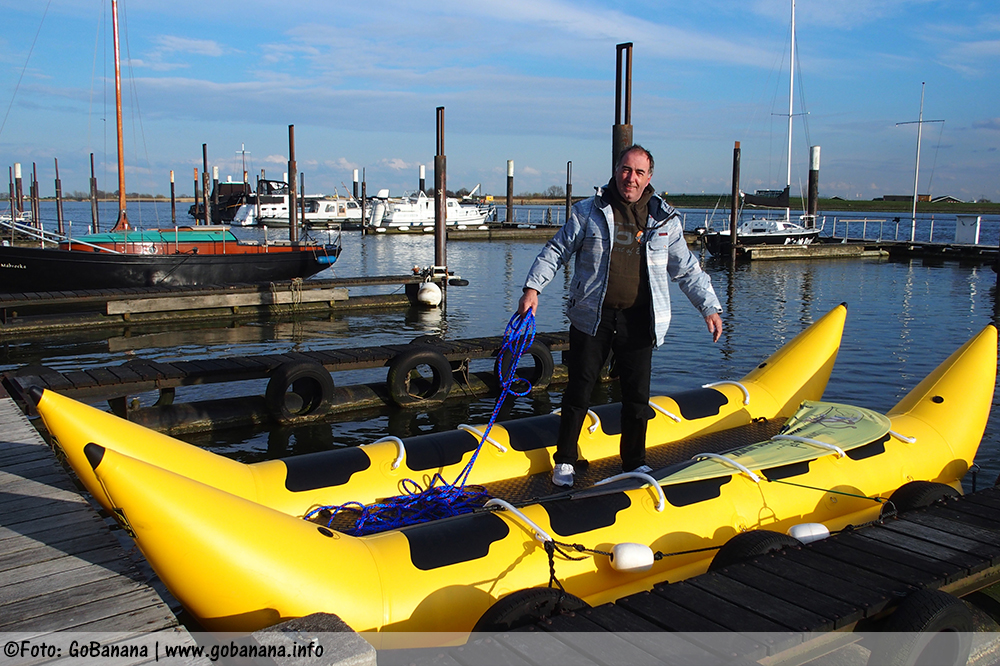 ---
April 3rd – Rotterdam Marina – And we are in the water!
---
April 1st: In Rotterdam at STC BV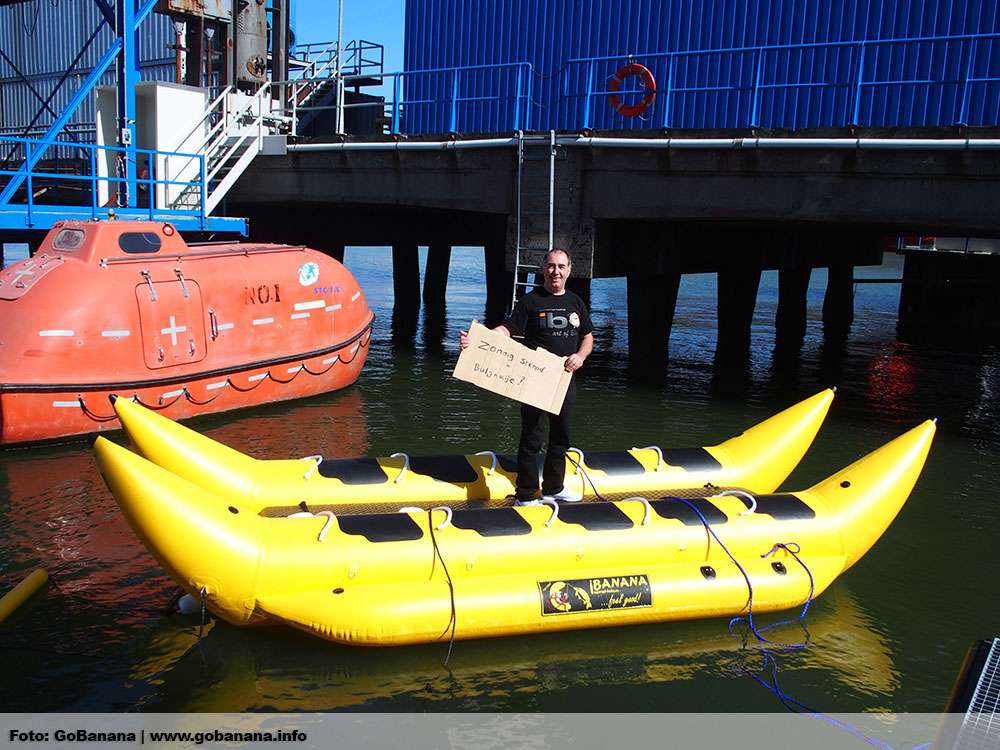 ---
Go Banana Route Map
4000km voyage – Nine countries with 227 million population Four capitol cities
27 Major cities – 75 locks – One double Banana – No Engine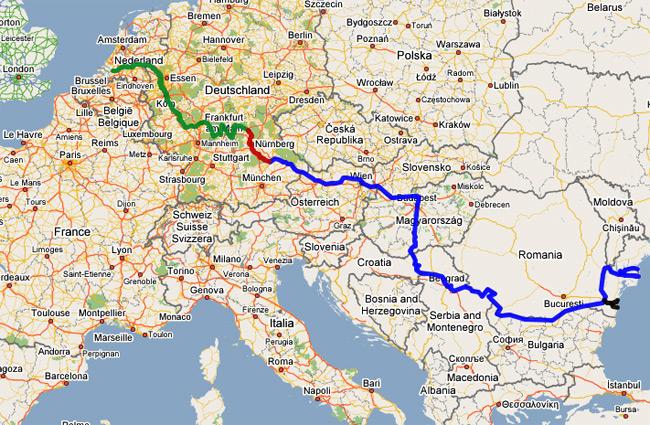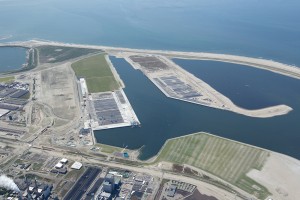 Most probable route – Starting in the Rhine estuary in Holland at Rotterdam (Green) up the River Rhine to the River Main – on to the Main / Danube canal (Red) then down the River Danube (Blue) then finally to the Black Sea at Consta via its canal link to the Danube (Black). From there South to the resort of Sunny Beach Bulgaria. 4,000km, 75 Locks.